Smart Support App
Designed to empower our users to connect with Verint 24/7 from any Android or iOS mobile device — anytime, anywhere!
✓ View Training Videos ✓ Perform Troubleshooting ✓ Initiate RMA ✓ Check Warranty Status ✓ Submit Service Tickets ✓ Access the Resource Library ✓ Ask an Expert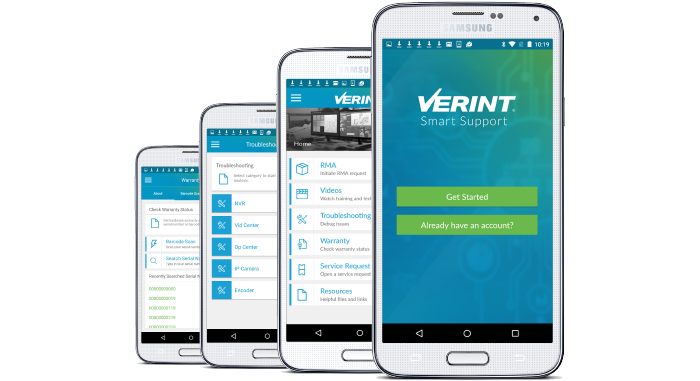 Engage with Verint
At Verint, we value our users and partners, and we strive to continuously improve the customer service experience. The new Smart Support App ensures 24/7, on-demand service and support. Enter support requests, access training and troubleshooting tips, initiate RMAs, check warranty status, access resources, and more. Available for Android and iOS.